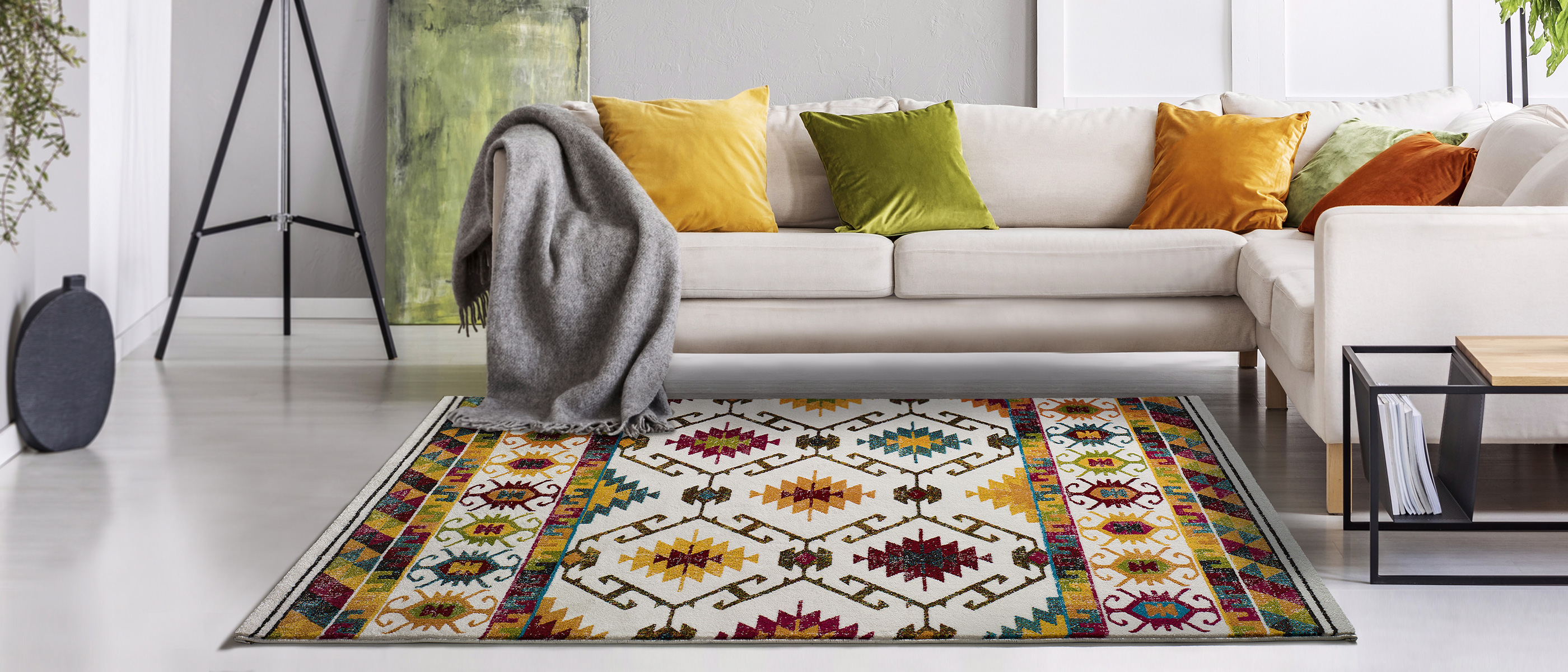 MODERN RUGS
A bonus of avant-garde style
Transform your rooms with the most-chic design rugs to have a trendy home. Boost your ambience and bring class to your rooms with the modern rugs selected for you at Universal XXI.
Modern multicoloured or plain rugs. It's up to you!
Choose rugs with original designs for furnishing with plain colours.
Thanks to their composition, our modern rugs are very easy to maintain.
MODERN RUGS FOR LIVING ROOMS AND ALL TYPES OF ROOMS
With collections for geometric rugs, Nordic or abstract art style, modern rugs bring together a wide variety of designs, designed to give that modern touch to your living room, bedroom or even a hallway with a low pile, easy to clean rug.
THE BEST RUGS ARE THE ONES THAT FIT YOU BEST
Do you prefer an explosion of colour or do you like plain rugs more? Your rugs reflect your personality. Create a casual and daring environment with a multicoloured abstract art rug or a relaxed environment with neutral coloured rugs and without obtrusive patterns. The change they create is so easy and immediate that it will surprise you.
DURABLE RUGS WITH ORIGINAL DESIGNS
Whether they are rugs with sets of colours and shapes, vintage style with a worn effect or patchwork layouts, the common denominator of all rugs is their durability. With simple maintenance you will always have your rug impeccable and prepared both to brighten your eyes and to pamper you with its touch.